Early last month — you remember, then the temperatures were in the mid 90's and the humidity matched — I connected up with Miranda Ferriss Jones to take some photos for her upcoming album. She was back in town visiting her family and had a vision for some photos contrasting the vintage dresses she performs in with the rustic farmhouse, barn, and tractor she grew up with. So, Tawny & I hopped in the car and drove down to Monkton from Burlington. It was a welcome road trip because it meant we had a brief reprieve from the heat in the car's AC! We spent a couple of hours walking around using a few locations, one of which included the upper floor of the old barn which had to be well over 100° and filled with bat guano. Despite the heat, we had a lot of fun and came up with a variety of looks.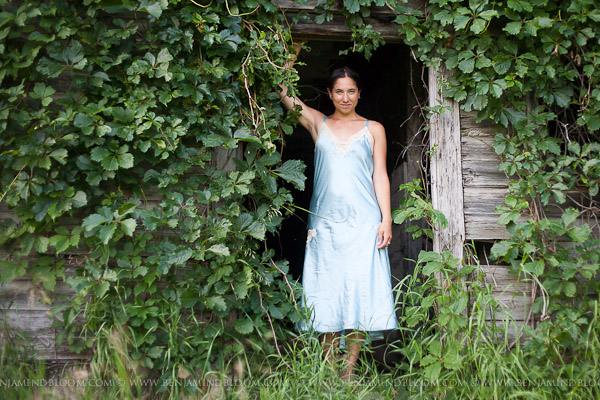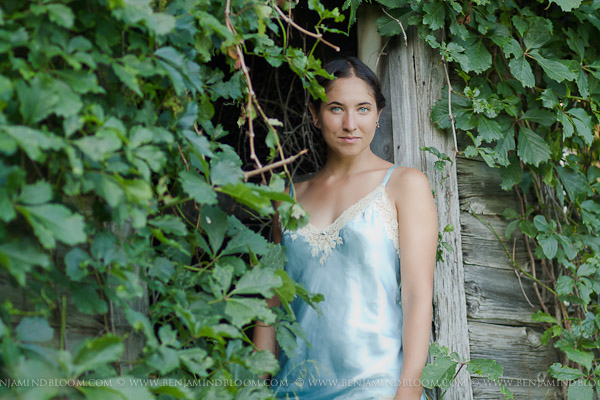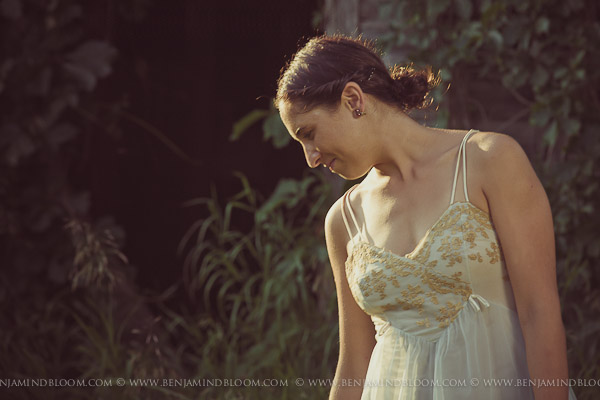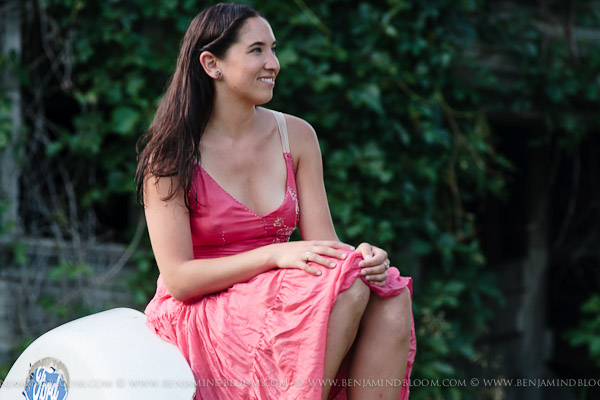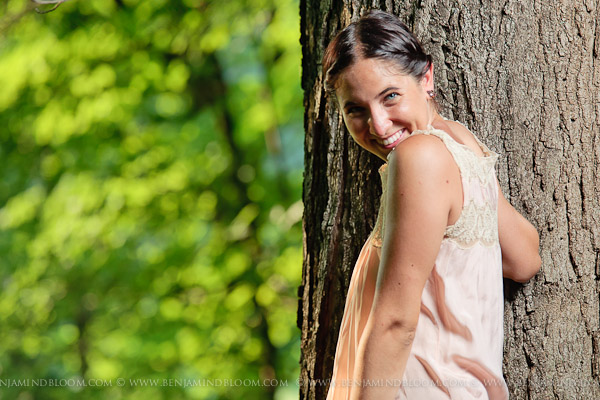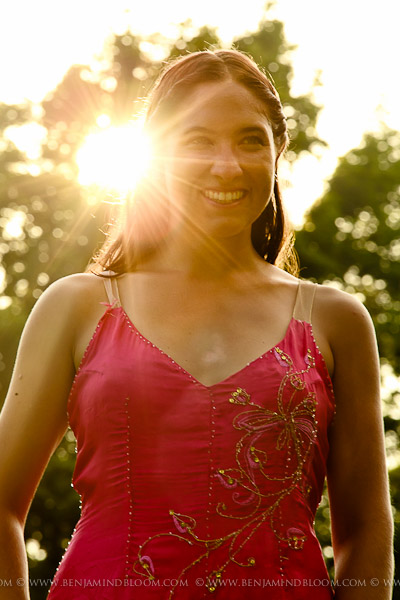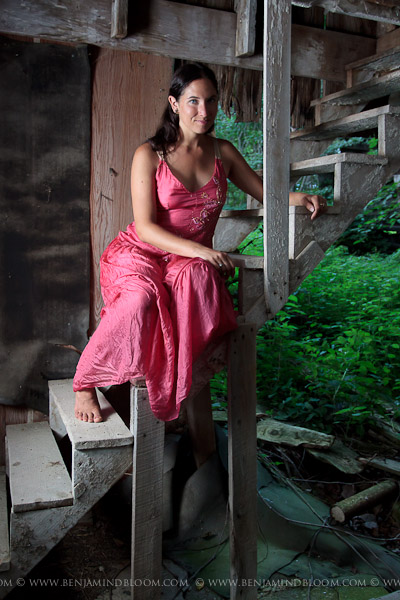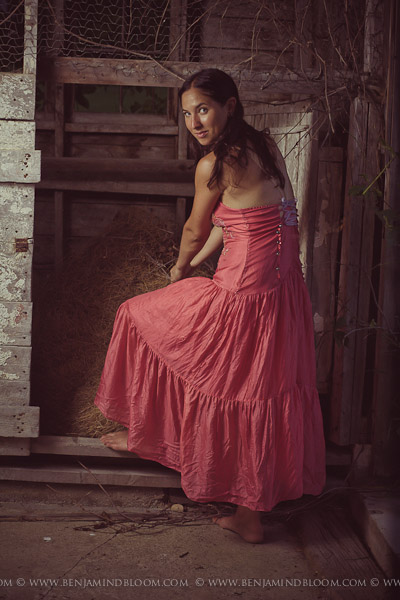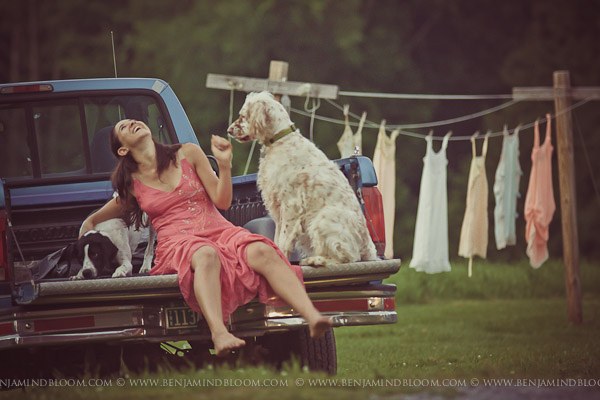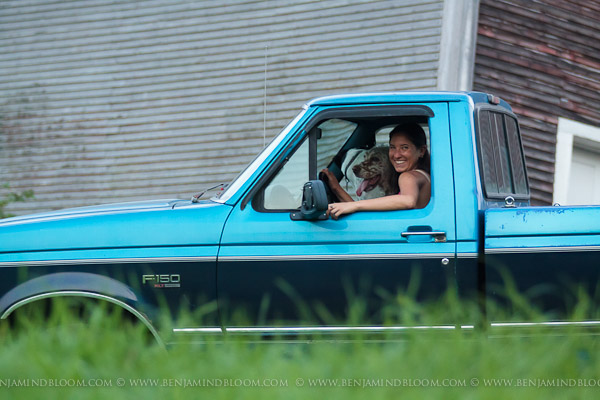 If you haven't heard of Miranda before, I recommend visiting her site. She described herself as a singer-songwriter when she contacted me, but it's a bit of a misnomer. While she writes and performs her own material, she's got a heavy Jazz influence which is quite refreshing in today's world of mediocre pop. Give her a listen!
It was nice to meet & work with you, Miranda.  Best of luck with the new album; I'm looking forward to hearing it!